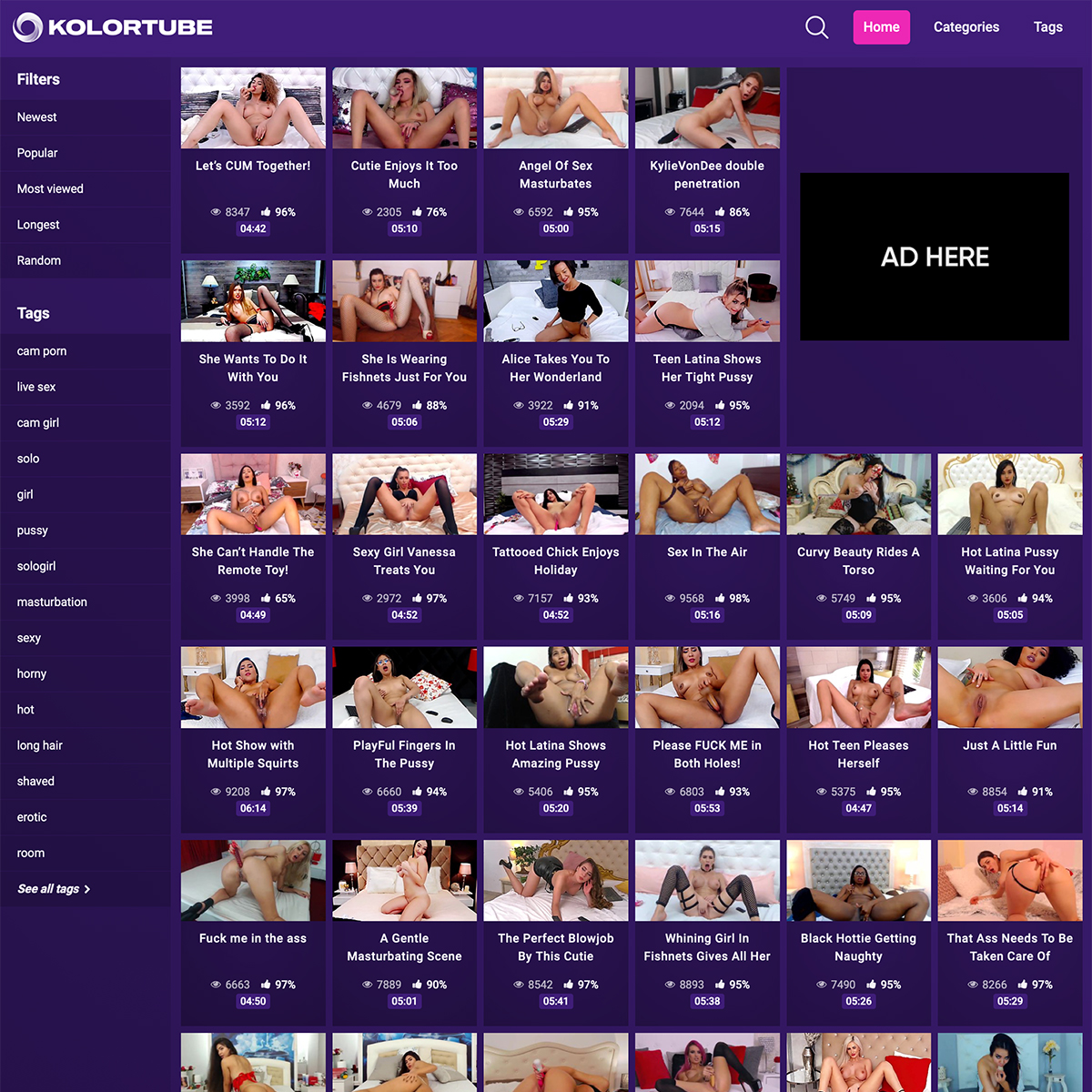 KolorTube Theme

The Kolor Tube theme is an adult tube theme design for WordPress. Perfect for those with limited HTML/CSS knowledge and prefer using WordPress customiser to change the colours of the theme easily.
Fully Responsive Design
HTML5 Video Player
Video Trailer Thumb
Multiple Ad Locations
Plugins Compatible
Live Customiser
Videos Block Widgets
Page Templates Included
SEO Friendly
KolorTube from wp-script is a customisable adult tube site theme for WordPress, that's responsive cross platform, for use on computers, tablets & mobile.
Built with clean standards-compliant code, including an HTML5 video player, cross browser compatible to ensure your site is accessible and vids are viewed across all devices.
Highly customisable and includes custom widgets to allow you to utilise your content. Choose your own look & feel, brandable to your own adult business.
You're in complete control over video uploads. Upload via WordPress admin, upload trailer, thumb, write title, description, choose, categories, actors, tags. An easy to use DIY tube site!
Multiple ad spaces to use, add sponsor creatives to the home, sidebar, below each video and in the footer. Prominent advertising space for you to earn an affiliate income.

It's easy to choose the colours of your tube site. Using the built-in WordPress customiser, you can transform the entire look & feel of your tube website, to match whatever colours you want.
DOWNLOAD KOLORTUBE

⭐⭐⭐⭐⭐ by hornyporny
I don't really understand html or css so was looking for a tube theme that takes all the hard work out of styling. Kolortube's colour picker customiser tool means you just have to choose 2 colours and it does the rest, it was really quick & simple.
⭐⭐⭐⭐⭐ by VIX
Does exactly what it says on the tin so to speak. WordPress video theme that is easy to customise how you need it. 9/10.
⭐⭐⭐⭐⭐ by Samantha Johnson
I have been doing webcamming and content for a number of years now and thought it was about time I set up my own tube site using all my own vids. It is real easy to set the colours to what ever you want, but to be honest I stuck with the default one as I like them. Would recommend.
⭐⭐⭐⭐⭐ by YouTube_NoMeTube
Thanks for the download and support 💯.