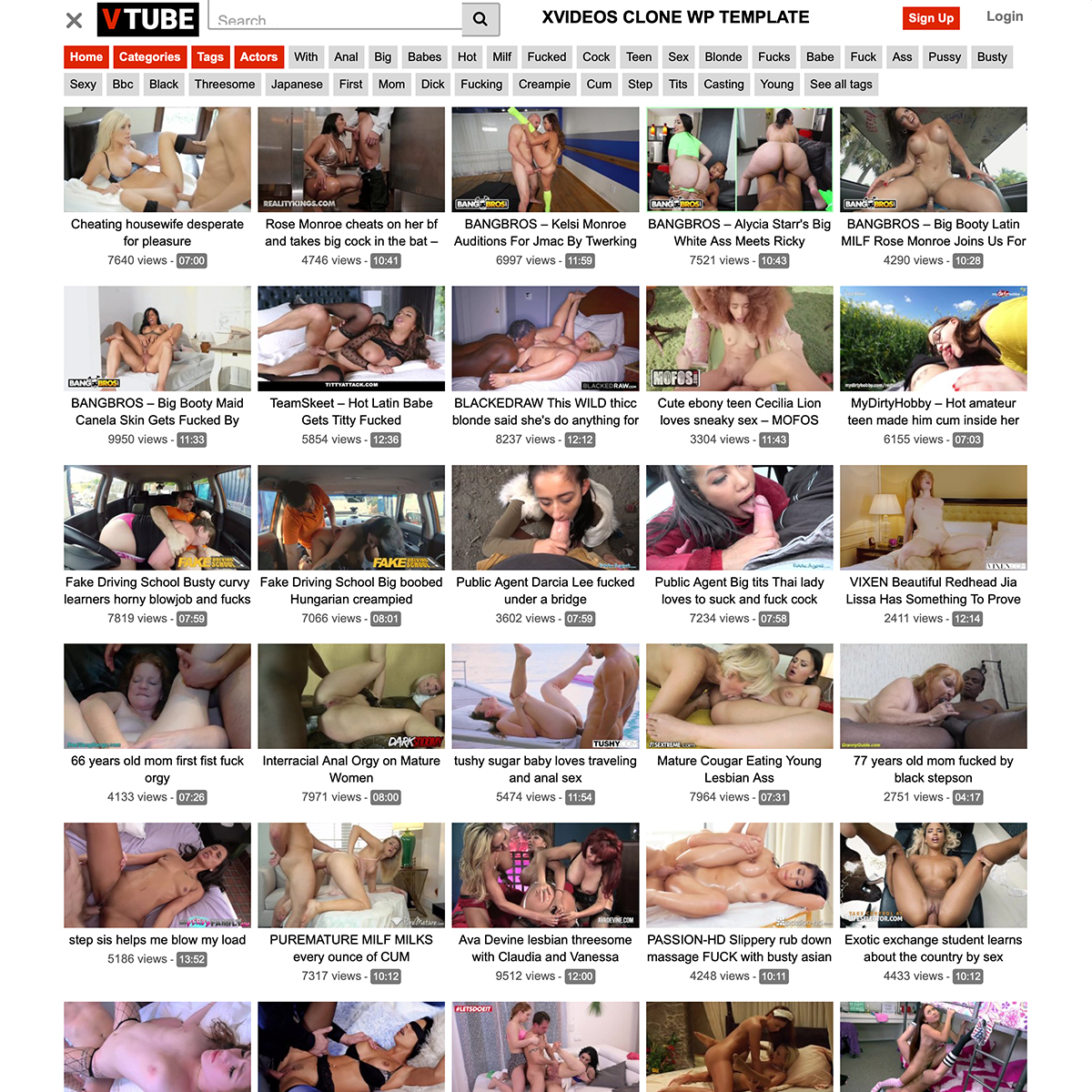 VTube Theme

The VTube theme is an adult tube theme design for WordPress. An XVideos theme clone for those seeking a tube design that is familiar and from one of the biggest and most trusted porn tube sites.
Responsive Design
Submit Video Form
HTML5 Video Player
Video Trailer Thumbs
Multiple Ad Locations
Plugins Compatible
Live Preview Customiser
Page Templates Included
SEO Optmised
VTube from wp-script is a XVideos tube site clone theme for WordPress, that's responsive across platforms, works on computers, tablets & mobile devices.
Built with standards-compliant code, it includes an HTML5 video player that is cross browser compatible, making sure your site is not only accessible but videos play across all devices.
Highly customisable and includes custom widgets to allow you to utilise your content. Choose your own look & feel, brandable to your own adult business.
Allow users to upload their own videos and benefit from others creating content which in turn will generate more traffic and mean less work for you!
A wealth of advertising space, various spots on multiple pages, target your audiences with niche ads relevant to video content.
DOWNLOAD VTUBE

⭐⭐⭐⭐⭐ by SpIdErS
I am a huge fan of XVideos so building my own tube site using the XVideos clone theme for WordPress was a non-brainer. I believe the familiar design helps my users have more trust and have seen my site take off with loads of users uploading their vids.
⭐⭐⭐⭐⭐ by cryptokink
This is the best xvideos.com clone I have used.
⭐⭐⭐⭐⭐ by Serge
Very happy with this theme. I have only ever user WordPress for blogging and thought setting up a video tube might be difficult, but it was really easy and managed to get it all done in a day.